Confused, lost and unsure of new forum layout? Post them in Forum Support and get help!

Dear all, premium membership sign-ups will be closed till further notice. We are working on a new Marketplace system.
Thai Amulets & Buddhism Forum
Jealous former husband shoots monk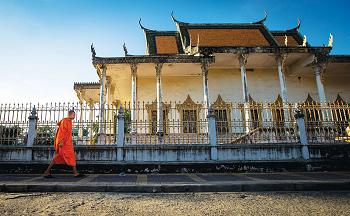 by Nathan A Thompson, Phnom Penh Post, 3 May 2013

Phnom Penh, Cambodia -- When I was asked to give a gift to the head of the Buddhist temple where I would spend the next year, I expected to hand over symbolic lotus flowers or pricey Western goods. Sarong, my host,...
Miss Tiffany winner enters monkhood
Abbot collars cat-killer dog (pic)
Myanmar's government has arrested dozens of people in connection with an outbreak of sectarian violence in the country's center last month.
Continue reading...