Confused, lost and unsure of new forum layout? Post them in Forum Support and get help!

Dear all, premium membership sign-ups will be closed till further notice. We are working on a new Marketplace system.
Thai Amulets & Buddhism Forum
In an annual report, the State Department singled out nations that abused laws on blasphemy and apostasy to harass political opponents.
Continue reading...
Jealous former husband shoots monk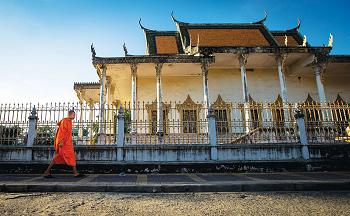 by Nathan A Thompson, Phnom Penh Post, 3 May 2013

Phnom Penh, Cambodia -- When I was asked to give a gift to the head of the Buddhist temple where I would spend the next year, I expected to hand over symbolic lotus flowers or pricey Western goods. Sarong, my host,...
Miss Tiffany winner enters monkhood